Can a Letter of Wishes be Challenged?
A letter, or Memorandum of Wishes, is one of the most under-utilised estate planning tools out there. It can be put to excellent use to ensure that all manner of your wants are considered when the time comes. However, can a Letter of Wishes be challenged?  
This blog will act as a brief guide to Letters of Wishes, detailing what it means, the process of creating one, as well as answering the question 'can a Letter of Wishes be challenged' — to ensure that you know what you're getting into.  
In all stages of life, we usually feel that it's very important for our wants and wishes to be understood by as many people as possible. A Letter of Wishes is the perfect tool to do this. It acts alongside your primary will and ensures that everybody involved understands your intentions and your goals.
What is a Memorandum of Wishes? 
Your Memorandum of Wishes is intended to accompany and augment your existing Last Will and Testament or Trust. The purpose of the document is to provide additional guidance to executors/trustees when it comes to the care and management of your estate and its assets. 
Another use for a Memorandum of Wishes includes the option to send private instructions to specific parties. In this case, you would produce a Letter of Wishes 'for their eyes only'. This allows you to include specific instructions for specific people — ideal if you are discussing something sensitive or confidential that may not be seen as appropriate for everybody.
Other uses for a Memorandum of Wishes include: 
Change Your Will Without Needing to Change Your Will:

Having the ability to amend your wishes without needing to formally make alterations to your Last Will and Testament. This is ideal if you would prefer to save money in legal fees, particularly if the change is relatively minor.  

How do You Want Your Estate Managed:

Your letters can provide those responsible with clear guidance for how you wish for certain elements of your estate to be dealt with. This can include instructions for how you expect your executors/trustees to act. 

Provide Instructions for Guardians:

Being the new guardian for a young dependent following the death of their previous guardian is a difficult situation. As a result, you may wish to provide some guidance for your appointed guardians to make the process as smooth as possible. This can include considerations regarding religion, education, and more.

Funeral Arrangement Information:

Another use of your Letters of Wishes could include the ability to tell your loved ones your latest wishes for your funeral — such as location, who is invited, etc.   
For more information on letters of wishes, read our blog titled 'what is a Letter of Wishes' which acts as a more in-depth run down of this underused accompaniment for your Last Will and Testament. 

Does a Letter of Wishes Need to be Witnessed? 
One of the greatest benefits of a Letter of Wishes is that it does not need to be formally drawn up or witnessed by a legal professional. The only rules for a memorandum of wishes is that it must be signed, dated, and written in plain and clear English.
Another thing to remember with regards to your letter of wishes is where you're planning to keep it. For your Memorandum of Wishes to be considered legitimate, the relevant parties must be able to find and access it after your death. There is no use painstakingly weighing up your options and writing up a supporting document for your will, only to leave it inside of a book that gets taken to the charity shop or left in a box. 
This applies to your will as well as any accompaniments to it. Therefore, if you want to guarantee that your intentions are followed to the letter, it is vital that you carefully consider where your important estate planning documents are stored. 
Despite the benefits and relative ease that comes with them, can a Letter of Wishes be challenged?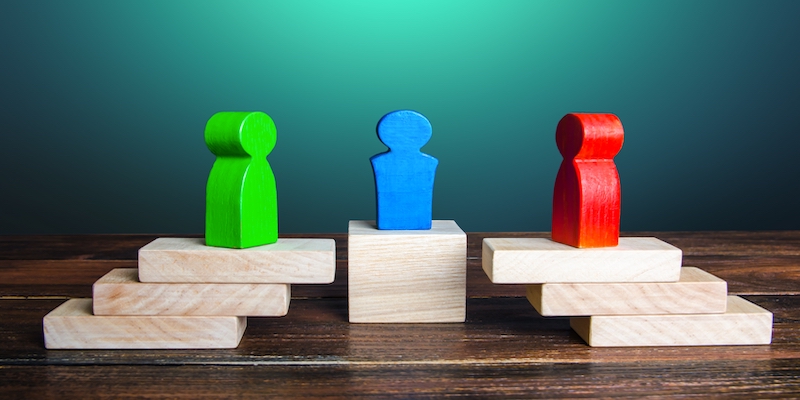 Is a Letter of Wishes Legally Binding? 
A Letter of Wishes is considered to be a non-binding document. Therefore, while it is highly recommended as an accompaniment, it should not be used to do the heavy lifting of your estate plan. Your trustees and executors are not obligated to exactly follow the letters, though they will more often than not do so. 
Ultimately, the purpose of a Letter of Wishes is to add to your will and provide context to its contents. Therefore, legal professionals will likely strongly champion following one. 
While a Memorandum of Wishes is not, in itself, a legally binding document, when one is clearly outlined according to your intentions it can support your executors in the event of any conflict down the line — to prove that your wants are being followed as closely as possible — despite what the aggrieved party may feel that they deserve. 
So Can You Dispute a Letter of Wishes?
Despite Letters of Wishes often being vouched for by legal professionals, and seen as one of, if not the last correspondence the deceased will have made regarding their wishes prior to death, one can be challenged. 
In order to minimise the possibility of somebody challenging your letters, you should be as clear as possible to avoid any possible misinterpretation or miscommunication. 
If a party is particularly aggrieved, feeling strongly that they deserve more than has been left to them, they may decide to go down the route of a formal dispute. Such a disagreement can lead to court action. Should this happen, there are a few things you should remember. 
First of all, Letters of Wishes are created with the explicit purpose of having as much confidentiality as the trustees wish. This can be upheld or relaxed as they see fit — or as it best serves the interests of the beneficiaries.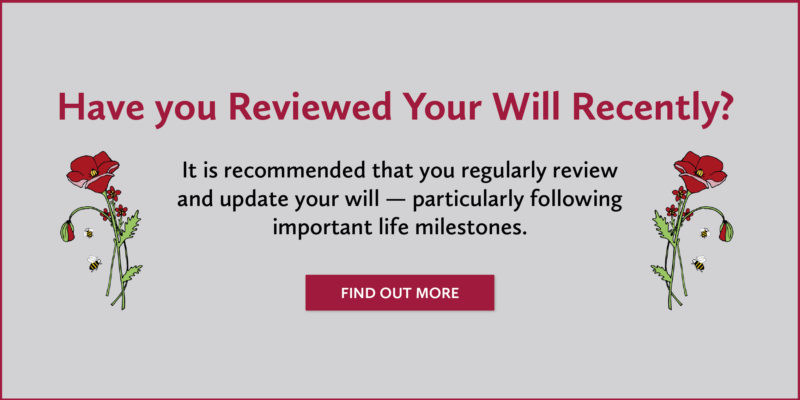 However, if a party deems it absolutely necessary that they gain access to a Memorandum of Wishes, there are a couple of options trustees may wish to consider. A common compromise is to redact certain aspects of the letters that the trustees may consider to not be relevant to the contesting beneficiary, or information which can be seen to be private. 
Another option you may wish to consider would be to provide the necessary confidential documents to the beneficiary in disputes advisors, with clear instructions regarding what and how the information can be shared. This can avoid confidential information being seen by parties that the deceased may not have wished.
If a dispute surrounding a Letter of Wishes is getting particularly heated and difficult to manage, it is always advised that you seek immediate support. A professional can advise and guide you to increase the chances of you ultimately getting a positive outcome for all beneficiaries.
Guidance on Letters of Wishes From Industry Experts 
Ultimately the 'can a Letter of Wishes be challenged' question is more complicated than it might initially seem. The initial creation of your memorandum may not require the assistance of a professional, should one ever be challenged, it is vital that you obtain support from an expert. 
Regardless of if you're a trustee or a beneficiary, having a legal professional in your corner can ensure that you know exactly where you stand and that the best interests of the most parties are considered at all times. 
The Just Wills and Legal Services team have years of experience when it comes to estate planning. This huge bank of knowledge means that we've seen it all — allowing us to be confident when we say that we are perfectly placed to put you in the ideal position. 
Whether you want to update your will, you would like additional support to create a bulletproof estate plan, or you need support to handle a dispute, get in touch today.
Get in touch
Book your free 20 minute consultation with an expert either by video or phone call now