A Guide to the Inheritance Rights for Adopted Children
There are a number of misunderstandings and potential pitfalls when it comes to adopted children's rights to inherit — things that you should know, regardless of if you are adopted, have adopted a child, or are considering an adoption.
This blog will outline the legal framework that governs adopted children's rights to inherit and detail a few of the common related questions that often arise when the subject comes up. Regardless of your relationship with adoption, we will aim to provide you with additional clarity and guidance on this often complex and intricate process.
Are you adopted or have you adopted a child? If so it's important to be clear on your rights and the rights of your adopted children when it comes to inheritance.
Is an Adopted Child Entitled to Inheritance? 
If a person dies intestate (dies without having made a Will) then both biological children and adopted children of the deceased have the exact same rights to inherit any share of the estate as each other. However, this is dependent on whether the adopted children have been validly adopted under UK law. 
If a child is adopted abroad and this foreign adoption was not formalised under UK law then this entitlement for the adopted children may not exist. However, the Rules of Intestacy do not cover children who are in the process of being adopted. Therefore if the adoptive parent dies before the adoption has been fully finalised then the child will not gain the automatic rights to inherit any share of the estate of the parents.
When an adoption takes place, it creates a legal relationship between the adoptive parents and the adopted child(ren). In addition to the right to receive a share of the adoptive parents' estate under intestacy laws, an adopted child MAY also have the legal right to inherit from their biological parents under the same laws.
Can an Adopted Child Inherit From Biological Parents in the UK?
Ultimately, it depends on whether the child was adopted before or after the death of their biological parents. If a child was orphaned and adopted at a later date then he/she would still have the right to inherit from their biological parents. 
If the child is adopted before the death of their biological parents then, if the adoption is formalised under UK law, the legal relationship between the child and biological parent is severed and the child loses the legal right to inherit from their biological parents.
Under the Rules of Intestacy, ONLY biological or adopted children can inherit from the (adoptive) parents. As a result, this will not include step-children that have not been legally adopted or foster children.
Is a Step Child Entitled to Inheritance?
In the UK, as per the rules of intestacy, step children do not have any automatic rights to inheritance and are not legally considered heirs to an estate. This is reserved for biological/adopted children. Therefore, unless the step child in question has been legally adopted, they will not be eligible to receive any inheritance. 
However, a step child may be able to make a successful claim against their step-parents estate under the Inheritance Act 1975. This is possible if they can prove: 
That they were financially dependent on the deceased 

The deceased had promised them something which they had, in turn, relied upon receiving, to their detriment.
If you're in this position, the Court will generally consider the nature of the relationship between step child and deceased, the financial element of it, and the resources of the step child and other beneficiaries. If you find yourself in this position, it is vital that you seek expert assistance as soon as possible to maximise the possibility of a result in your favour. 
Do Foster Children Inherit? 
Similarly to step children, foster children do not typically have inheritance rights. This is because they are not considered, by law, to be the children of their foster parents. A foster parent provides temporary care and housing for children in need, while more permanent solutions are sought. Its temporary nature is what makes it different to adoption. 
While a foster child will not automatically inherit upon the death of a foster parent, they can be eligible if they are made beneficiaries in their will. 
If you are a foster parent, and you find yourself considering the future of your estate, you should consult with an estate planning expert to make sure that your wishes are perfectly reflected.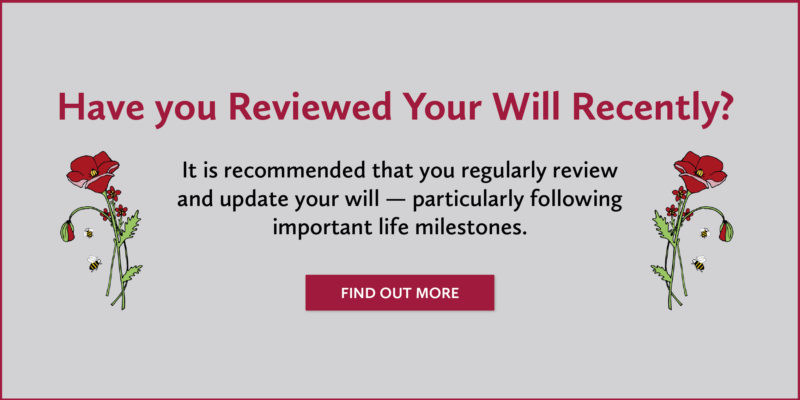 JWALS, Estate Planning Advice You Can Trust
If you are adopted or are an adoptive parent, or simply if you are thinking about adoption in the future, it is important that you know your legal stance when it comes to Inheritance Rights.
The Just Wills and Legal Services team has been working to support people and ensure that they can plan for their estate with as little stress as possible. We work tirelessly to ensure that the process of updating your will or creating a trust goes through as simply and smoothly as possible.
The legislation in place regarding adopted children's rights to inherit exist to ensure that all adopted children are treated fairly and equally at all times. Ultimately, there is both a legal AND a moral duty to ensure that all children, adopted or not, are treated fairly. 
Organising your estate for when you pass away through the creation/amendment of a Will can give you and your family peace of mind.
Book an appointment with us today to receive personal advice on your situation and answers on any questions you may have regarding the Inheritance Laws surrounding adoption. For more information about Inheritance Rights for Adopted Children get in touch with us at Just Wills and Legal Services on 01342 477102 to book a free consultation.
This article is for general information only and does not constitute legal advice. You should not rely on this information to make (or refrain from making) any decisions. Always obtain independent, professional advice for your own particular situation.
Get in touch
Book your free 20 minute consultation with an expert either by video or phone call now