Let's get started
However you want to write your Will, we're here to guide you through every step of the process.
Speak to a Will Writer
Schedule a FREE 20-minute phone call with a qualified Will Writer at a time to suit you, no obligation. Find out how we can help and receive a fixed fee quote for a basic will.
Book your call
Book a Home Visit
Book a convenient and Covid-safe Home Visit. Our expert Will Writer drafts your Will in the privacy of your home from just £105 per Will. Receive your will in just 21 days.
Make an appointment
Instant Online Wlls
Make your Will instantly online from just £47.50 per Will in just 30 minutes. Suitable if you have simple wishes for what happens to your Estate upon your death.
Write your Will
An Expert Team of Will Writers, Solicitors and Drafters.
Want to be sure your Will works when they're needed most? Our experienced Will Writers are supported by a team of highly skilled drafters and STEP qualified solicitors at our Head Office, trained to the highest industry standards.
No-quibble, 100% satisfaction guarantee
14 days from your payment date change your mind and receive a refund, in full.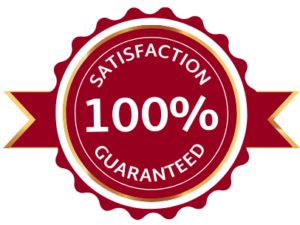 Professional, instant advice from your local Estate Planning expert
Whether you need advice on how to effectively plan for inheritance with our Will Writing Services, want to know how to safeguard your home from creditors with Property Protection Trusts, or need Probate Advice to deal with someone else's Estate when they've passed away, specialist advice is just a phone call away when you book a free, no-obligation 20-minute video or phone call with our qualified Will Writers. 
No matter how complicated your situation may be, we can guarantee a tailor-made package that ensures protection for you and those you care about.
Will Writing and Estate Planning with a company you can trust.
Proud to be an active member of the Society of Will Writers – a self-regulatory industry body, and the Professional and Legal Services Association (PALs).
Start your Will with us today
With a complete range of tailored estate planning solutions Just Wills & Legal Services helps you protect your loved ones and prepare for your future today. Complete the contact form below and we will be in touch within the next working day.
Contact Us
Latest News
Writing your Will does not need to be a complicated process. Read our short guides to writing your Will and choose which of our Home Wills, Video Call Wills and DIY Wills options is best for you.
FIND OUT MORE
Get in touch
Book your free 20 minute consultation with an expert either by video or phone call now