Specialist Wills and Legal Services
Take care of what matters and protect your family from just £132 with our home visit will writing service.
Get Started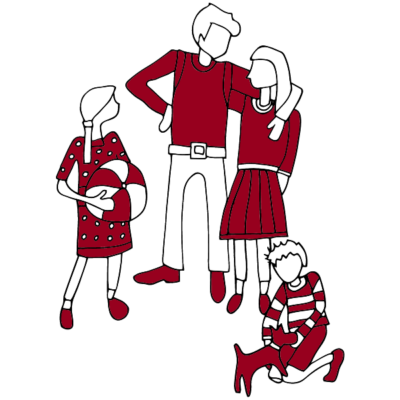 A Range of Online Will Writing Services to Suit Your Needs
Taking care of what happens to your finances after you've gone is easy. We offer expert advice and a range of will writing services that are designed to suit your exact requirements. Get complete peace of mind and secure your family's future today.
Schedule a Call with a Will Writer
Book a FREE 20-minute phone call with a qualified Consultant at a time to suit you — with absolutely no obligation. Find out more about how we can help and receive a fixed-fee quote for a basic will.
Book Your Call
Book a Home Visit
Arrange a convenient and Covid-safe home visit to discuss your options in the comfort of your own home. Our specialist will writers draft your document for just £132 per will, with your completed will arriving in just 21 days.
Make an Appointment
Create an Online Will
Ready to get started straight away? Make your will instantly online in just 30 minutes from only £47.50 per will. This is suitable if you have simple wishes about what should happen to your Estate upon your death.
Write Your Will
An Expert Team of Will Writing Consultants
When dealing with something as important as wills and associated legal services, you don't want to leave anything to chance. Our experienced Consultants are supported by highly-skilled drafters and STEP-qualified solicitors that are trained to the highest industry standards and are fully indemnified and insured. With us, satisfaction is guaranteed. If you change your mind within 14 days, you'll receive a full refund with absolutely no hassle.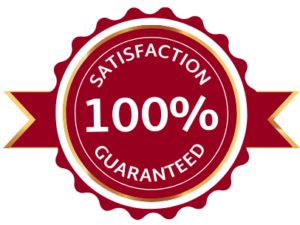 Our Wills and Legal Services
From will writing and power of attorneys to trusts, full estate planning and probate services, we offer a wide range of wills and legal services to ensure your best interests are taken care of both in life and after death. Get an unrivalled level of service that you can rely on when you need it most, with expert guidance and support throughout the entire process.
Ready to Make a Will?
No matter if you're wanting a simple DIY online will or a comprehensive home visit to discuss your options and ensure absolutely everything is taken care of, we are able to help. Click the button below to get started.
Get Started
Why Trust Just Wills and Legal Services
When arranging something as important as your Will to deal with your finances and estate, it's essential that you deal with a company you can rely upon every step of the way. Here's why you can trust us to help you manage your affairs:
National Coverage, Local Approach
Benefit from a network of specialist local consultants who can visit you at a time to suit you, all powered by a nationwide network of experts. An all-encompassing approach that has your best interests at the forefront of everything we do.
A Dedication to Quality and Reliability
Client satisfaction is of utmost importance to us. We offer an unrivalled level of service that you can rely upon when you need it most. Experience real peace of mind, backed by our 100% satisfaction guarantee. With us, you can be sure you're in the best hands.
Longevity and Experience Combined
Possessing decades of experience at the forefront of the industry, we've helped thousands of clients help secure their families' future. We're also proud to be an active member of the Society of Will Writers and The Professional Association of Legal Services.
With You Every Step of the Way
Ensuring your wishes are taken care of is never a once-and-done process. We're here to support you whenever your circumstances change. Indeed, the vast majority of our clients come back for further guidance when things need updating.
Download our FREE Will Writing Guide
If you're planning for the future, it's vital that you consider what will happen not only to your assets, but your loved ones. Preparing your very own last will and testament is vital in ensuring that you are able to leave a lasting legacy for your nearest and dearest. Our FREE downloadable guide is designed to both inform and educate you on both the basics and the intricacies in the process of creating your very own will.
Get Started
Want to Know More?
If you'd like to book a free 20-minute consultation, or would simply like to know more about the different wills and legal services we offer, simply fill in the form below and a member of our team will be in contact as soon as possible.
Our Recent Articles
Get the latest updates and essential information on wills and other legal services in our blog. Learn more about what we offer and why you can rely on us to assist you when you need it most.
The Unregulated Estate Planning Industry: Just Wills and Legal Services' Commitment to Excellence When it comes to estate planning, where individuals prepare for the inevitable and safeguard the interests of their loved ones, one might assume there's a high level of regulation to ensure the utmost professionalism and competence, similar to financial advice. However, it may come as a surprise to many that the estate planning industry in the UK is largely unregulated. In this blog, we will explore the state of the estate planning industry, the call for stronger regulation,

When picking Just Wills and Legal Services, you're making a wise decision that goes beyond the initial creation of your Will or Lasting Power of Attorney (LPA). It's the assurance that your wishes are not only carefully crafted but also securely stored for when the time comes. In this blog, we'll explain the importance of proper document storage when it comes to estate planning, providing you with the knowledge you need to ensure your affairs are in order. Why Document Storage Matters Let's begin by emphasising the significance of storing your Will

At Just Wills and Legal Services, we believe in the power of legacy, the strength of family, and the importance of sound estate planning. That's why we are delighted to introduce you to Andy Price, our dedicated Sales Director. In the video below, you'll have the chance to hear directly from Andy about his remarkable journey, spanning from teaching to social work, probation officer, and eventually, his transition into the estate planning world. [embed]https://youtu.be/SU5EmMNcQQU?si=v8Oh2_cijvLPROwL[/embed] Andy's diverse background is a testament to the versatility and inclusiveness of the estate planning industry. He has